Fort Myers Land Surveyors
Land survey company based in Fort Myers, and serving all of Lee County. Providing residential and commercial land surveys for homeowners and businesses. 
We prepare Elevation Certificates, perform boundary surveys, topographical surveys, construction layout surveys, and additional services.
Contact us for a free  estimate and to learn more.
Land Surveys in Fort Myers and Lee County
Fort Myers Land Surveyors provides accurate surveying for residential properties, commercial developments, and infrastructure projects. Our team of highly skilled surveyors utilizes state-of-the-art equipment to deliver precise and detailed survey data.
Whether you require boundary surveys to determine property lines, topographic surveys to map the natural and man-made features of a site, construction layout surveys to ensure accurate placement of structures, or floodplain surveys to assess flood risks for an elevation certificate, we have the expertise to handle it all.
What sets us apart is our commitment to exceptional customer service as our team will listen to your requirements, address your concerns, provide clear and timely communication, and provide professional guidance to ensure that we exceed your expectations. You can trust us to provide you with the accurate survey data you need for a successful project.
Contact us today to discuss your land surveying needs.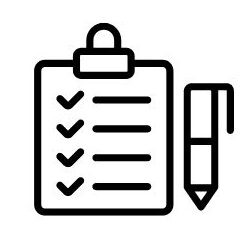 ALTA/NSPS are required for real estate transactions and title insurance (formerly ALTA/ACSM)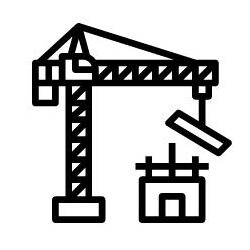 Mark the location of buildings, roads, utilities, etc. for construction projects
Common Reasons to get a Survey in Fort Myers
Knowing the exact property boundaries is critical for many different reasons. Some of the reasons a homeowner or business would need the services of a professional land surveyor include:
Fence Installation
When property owners plan to install a fence or wall on their property, a boundary survey is often conducted to ensure that the fence is built within their property lines. Learn more about boundary surveys for your fence installation.
Additions or Renovations
Before undertaking significant additions or renovations, homeowners and businesses may request a boundary survey to know the property lines, and a topographic survey to understand the existing features and contours of their property. This survey helps in the design and planning process. Learn more about boundary surveys and topographical surveys for your addition and renovation projects.
Title Insurance Requirements
An ALTA/NSPS survey (formerly known as ALTA/ACSM) is a land title survey necessary for issuing title insurance for residential and commercial property purchases. Learn more about ALTA/NSPS surveys for your title insurance.
Flood Insurance Requirements
Property owners in Lee County may need to obtain surveys to comply with insurance requirements, such as elevation certificates for flood insurance coverage. Learn more about elevation certificates for flood insurance.
Pool Installation
Having a pool in Fort Myers is almost a necessity. If you need a new pool, or are interested in increasing the size of your existing pool, you will need a boundary survey. Learn more about boundary surveys for your new pool installation.
Property Line Disputes
Homeowners and businesses may hire a land surveyor to resolve boundary disputes with neighboring properties. Learn more about boundary surveys for property line disputes.
Property Development
If property owners intend to develop their property or undertake construction projects, they may require various types of surveys. This can include boundary surveys, topographic surveys, construction layout surveys, or other specialized surveys to assess the feasibility, design, and implementation of the development project. Learn more about construction layout surveys for your property development project.
Easement Identification
A survey can identify and locate easements on a property. Easement surveys help property owners understand the rights and limitations associated with easements, such as utility easements or access rights, which may affect property use or development plans. Learn more about boundary surveys for your easement identification.
Our service will ensure that your property is surveyed accurately. We provide prompt, professional, and cost effective service.